The Best Magic Shows in NYC
The Best Magic Shows in NYC
As a professional magician based in NYC, I am always asked "what are the best magic shows are in NYC". Makes sense! So I've made a list of the NYC based magic shows that I believe provide the best opportunity to experience the art in a unique way. Hope you will enjoy, and if you have any questions please don't hesitate to contact me!
A Private Magic Show
When it comes to the best magic NYC has to offer, there is no better option than hire a private magic show in an event space of your choosing. You can google NYC magicians until the end of the time, but this handsome guy gets my highest regards! He's a CLOSE friend of mine!
Book a private magic show in NYC: www.MagicNYC.com
Kanpai Magic by Rule of Thirds
Kanpai Magic is a new addition to the entertainment series hosted in Rule of Thirds' corner bar event space! This show is curated by the absolutely incredible Alexander Boyce, who is a staple of the modern magic world and can literally produce doves from thin air. The sophistication and nuance here are off the charts! Doors open for general admission at 7 p.m., and the main performance begins at 8 p.m. Food and drinks will be available to purchase throughout the evening.
Learn more here*: https://resy.com/cities/ny/venues/rule-of-thirds/events/kanpai-magic-2023-05-16?date=2023-05-15&seats=2
*This link will change each show so make sure you find tickets for the correct date
After Hours Magic With Noah Levine
After hours Magic is a close-up magic show based in the oldest Magic shop in New York City, Tannen's Magic. Tannen's is a mystical little shop located on the sixth floor of a Midtown high-rise and Noah Levine's show is a wonderfully immersive experience including prodigal sleight-of-hand and stories of the old days of magic, and brick and mortar magic shops. Noah has received numerous awards for his Magic and is one of the most kind and thoughtful magicians I've ever met!
Cost: Less than $100
Learn More: http://www.magicafterhours.com
Buy Tickets: https://ci.ovationtix.com/35224/production/1013787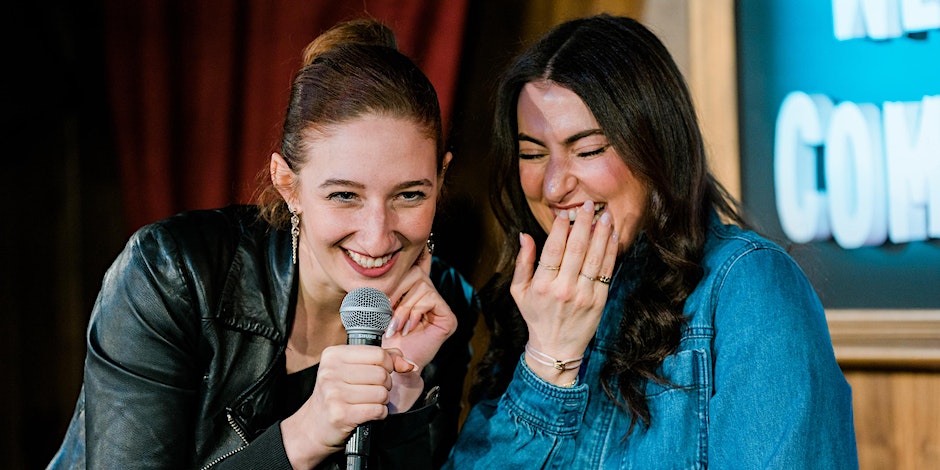 Stand-Up Magic
This extraordinary new show brings together top-tier magicians and a comedian host in the intimate setting of a comedy club. Expect mind reading, predictions, and mind-boggling parlor magic that is a cut above the rest. This evening show is produced by NYC mentalist Max Davidson and has a focus on strong modern magic that will send you home questioning everything.
Cost: $20+
Learn more: https://www.eventbrite.com/e/stand-up-magic-tickets-630383312457?aff=erelexpmlt
Magic In a Bottle - David Corsaro & City Winery
Magic In A Bottle brings you an unforgettable evening of wonder, featuring some of the most gifted magicians and mentalists in New York City. Created by renowned magician David Corsaro, who fooled the legendary Penn and Teller, this show has a rotating cast of performers drawn from the world's most prestigious magic circles. If you're looking for a classy night out that's truly relaxing, joyful, and mind blowing then this is your spot. Appearing Monthly at City Winery The Loft.
Cost: $30+
Get Tickets:
https://citywinery.com/newyork/online/article/NYLFT-CW-Magic-7-25-23-730pm
Evening of Magic
Here is a brand new NYC magic show coming directly from NYC's magic underground. Evening of Magic is NYC's newest variety magic show at Revision Lounge on the Lower East Side. You will enter through the bar where you can enjoy close-up magic and a complimentary drink before sneaking through a curtain into the secret back room where the enchantment begins. This show is run, produced, and performed by prodigal deceptionist that are set to take the NYC Magic scene by storm. ​DO NOT MISS THIS ONE!.... Enjoy!
Please note that the show is for audiences 21+.
Tickets and Info - https://www.eveningofmagicnyc.com/
The Magician Featuring Dan White
After a 5 year sold-out run at The NoMad Hotel, The Magician returns for a limited engagement at Fotografiska New York. Dan White has has consulted in Las Vegas for David Copperfield, made 13 appearances on The Tonight Show with Jimmy Fallon, and is considered one of the most talented and successful magicians of the 21st century. This is a limited engagement and tickets usually sell out on the spot. Best of luck! Ages 18+.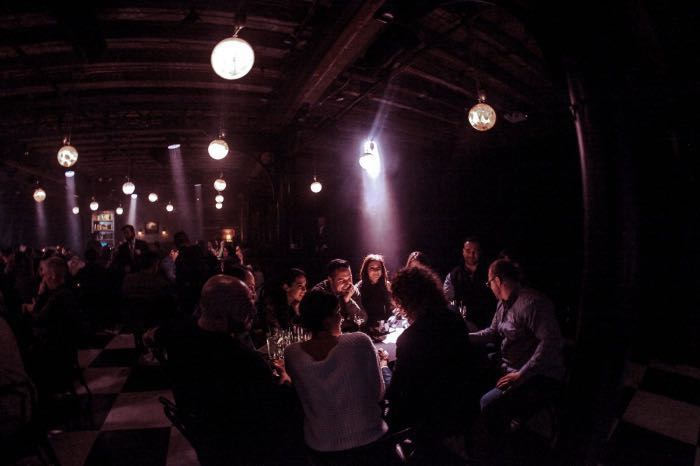 Speakeasy Magick At The Mckittrick Hotel
If you want a genuinely otherworldly experience, Speakeasy Magick is the show for you. This immersive show will take you into a wondrously smokey world of mysterious magicians and suave characters who rotate from table to table delivering close-up astonishment. The show is fast paced, packed with magic, and just probably the best magic show that has ever existed. Don't miss this one. Really. Its the best magic show on earth.
Cost: $100+
Learn more: https://mckittrickhotel.com
David Blaine Presents Asi Wind's Inner Circle
Asi Wind has a brand new show at The Gym at Judson. Asi is an incredible performer that I have looked up to for many hears. His magic and skillsets are so unique that I will not even try to describe them here. Just go see this show because if you don't the run will end and you will never have the chance again.
Cost: $150+
Tickets: https://www.asiwind.com/
Chamber Magic With Steve Cohen
Steve Cohen "The Millionaire's Magician" is a staple of magic in NYC. He is magic's OG of NYC. His show is the most prolific New York magic show that has probably ever existed. If you desire to see the absolute highest caliber of magical performance that the world has to offer than this is the show for you. Watching Steve Cohen perform is show is like nothing you have ever experienced. He exudes not only 10,000 hours but probably 10,000 lifetimes of experience. Every moment of the show is perfectly constructed, astonishing, and masterfully executed. GO to this NYC magic show! You don't have to be a millionaire to go.
Cost: $100+
Learn more: https://chambermagic.com