Interactive Virtual Magic Shows for Zoom Events
An extraordinary live online experience for up to 1,000 guests.
Zoom shows have the incredible power to bring audiences together from all corners of the earth for a live, interactive, and deeply human experience that feels like everyone is in the same room. My virtual magic performances are ideal for corporate meetings, remote team building, birthday parties, company socials, happy hours, family gatherings, school assemblies, online trade shows, and just about any other video conferencing event. Learn more about the zoom show and check out the virtual magic videos below!
Virtual Magic Shows for Corporate Events
Zoom Magic Shows for Online Private Parties
Busy Philipps talks about my Virtual magic show!
Interactive Videoconferencing Entertainer
What is an interactive virtual Zoom magic and mentalism show?
The virtual Zoom show is a live performance by Harrison which has been adapted to work with any size audience in a Zoom video conference. During the show Harrison showcases incredible magic, mentalism, and mind-blowing feats of skill while constantly interacting with his audience. Throughout, You will get to see and hear your friends and colleagues getting their minds boggled as Harrison seamlessly jumps between spotlighting himself and various guests. By bringing along your own deck of cards, Harrison will perform magic in your own hands and even teach you somthing wicked to fool your friends. All of this allows for a truly unique online experience that bears no resemblance to watching a video or live stream. These shows can be designed for corporations, adults, families, or children. Harrison has performed virtual shows of every size, all across the world, and has thousands of hours of experience performing magic and mentalism for all ages. Harrison Kramer's Zoom Magic shows can vary in length from 15 to 90 minutes.
Corporate Virtual Show Reviews
"Harrison did a virtual Zoom event for about 40 of our employees and it was FANTASTIC! He engages with the audience and really makes it inclusive. The virtual aspect doesn't hinder the show at all - it's actually more surprising when he picks a card you are thinking of because you aren't even in the same room together! Our CEO is already asking for the next magic show! Thank you Harrison"
Gillian Mulhere - Empire Wealth Strategies
"Highly recommended! Considering everything has gone virtual, finding new ways to entertain this is definitely the route you want to go! Harrison was super professional and great in communication. I had to put a company event together and my colleagues + family members were super impressed with the virtual show. Book him the only thing you'll question is "how did he do that"!!!"
Isaira Campusano - Addepar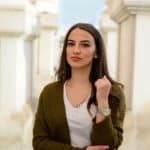 Isabella Tan - Private Event
"Harrison was AMAZING! We were dumbfounded at the tricks and it really made for a memorable birthday even though we all couldn't be together in person. Thanks Harrison for making the my friend's birthday so special!"
Eric Rosse - Private Event
"Harrison was truly nothing short of real magic! He's the bomb, in talent, skill, and personality and we recommend the experience of his show whole heartedly !! You gotta do it!
Liz Orkwiszewski - Private Event
"Harrison was ABSOLUTELY awesome! He was engaging, funny, and high energy! He kept everyone on the edge of their seats and was just fantastic! Would highly recommend this show for groups of all sizes. The team is still raving about him and we plan on booking him again."
Types of virtual magic & mentalism experiences!
I offer many customizable virtual show options but here are a few of my most popular programs.
15 & 30 minute magic and mentalism shows
My fast paced and action packed shows are perfect for any corporate or private event.
45 & 60 minute magic and mentalism shows
These shows are the full Harrison Kramer experience with all of the bells and whistles for optimal brain melting.
Add a 15 or 30 minute team-building workshop!
Learn to make your friends look like fools while discovering misdirection and magical thinking.
What makes an online interactive virtual magic show so unique?
The live online interactive virtual magic show is a completely new genre of magic performance. To the uninitiated, it might seem that magic and mentalism would not translate to a Zoom-based experience. One might think, "Well, he switched the cards off the screen." or "Let me shuffle!" and yes, these are things for both the magician and the audience to consider. However, an experienced virtual magician or mentalist does not let these important considerations get in the way. In fact, he or she can use the zoom format to make the magic even stronger. In a virtual magic show every single audience member has a front row seat. Every guest has the opportunity to see the show exactly how the magician intends them to. Every aspect of the performance can be perfectly curated as if it were meant for a single spectator. In many ways, these virtual shows can be even more intimate than a live in person magic show. For 5 months I have seen reactions of wonder and astonishment from living rooms and offices across the world. I believe that virtual magic is here to stay and that these performances are unique beyond compare.
Virtual magic workshops & team building activities for Zoom
The virtual workshop is a perfect addition to any show. Your guests will receive a short list of household materials through which they will unlock an incredible amount of impromptu magic and mentalism. During the program I teach sleight of hand and mind reading tricks that help us discover the devious arts of misdirection and psychology that apply to all magic. Aside from tricks, guest will learn magician style thinking for practical skills such as how to secretly obtain objects from their pockets without drawing suspicion, how to conceal objects in the hands while making them seem empty, and most importantly how to us perfectly time misdirection to make all your secret moves and mischievous deeds go unnoticed. The workshop can be structured as a lecture or interactive team building exercise and can vary in length from 15 to 120 minutes. 
More virtual event ideas!
Struggling to find a way to make your virtual event stand out?
Magician Battle!
Hire me and one of my world renowned colleagues to go head to head in a magic battle to the death. Virtual death that is.
Team competition!
Go for gold in a scored magic competition between you and your guests. Only the best lair and cheater will prevail!
Mentalism workshop!
Learn to make your friends look like fools while discovering misdirection and magical thinking.
Frequently Asked Questions
My services are available free of charge to healthcare workers during the Covid-19 pandemic.
Through my Humanitarian Magic initiative I am able to offer specific shows completely free of charge. If you work in healthcare and are currently fighting the novel Coronavirus, or know someone who does, please don't hesitate to reach out. You can email me at HumanitarianMagic@gmail.com to invite me to your hangouts, happy hours, or meetings! Thanks!
About Zoom Video Conferencing
The majority of my virtual programs are run with Zoom video conferencing software. Zoom allows spectators to interact with Harrison and be seen/heard by other participants throughout the programs. The software can be downloaded very easily on any device and does not require the user to create an account. Zoom can also be run through a browser without downloading anything but Harrison recommends downloading the software, which is very quick and easy to do. Virtual shows can also be run on, WebEx, GoToMeeting, BlueJeans, Google Hangouts, Microsoft Teams, Facebook Rooms, and more.